HISTORICAL ICT PROJECTS
Like pioneer organizations in developed countries, University of Nairobi, is one of the very first public institutions on Kenya to embrace IT computing dating back to the 1970s. 
The University has experienced IT growth in all computing generations to date.  This Computing trends has really transformed the University in terms of teaching and learning, research, administration and development.
The Institute of Computer Science at the University is the pioneer of computing ICT services at the University.
Computing services started in the School of Engineering, but later transferred to The Institute of Computer Science in the late 1980s. The Institute was then located at Chiromo Campus in the current building.
In the Year, 2002, the Institute of Computer Science (Currently School of Computing and Informatics- SCI), which was then mandated to offer ICT services was split in two. One arm was left to offer teaching academic services while the other arm was mandated to offer Technical ICT Service. The current ICT Centre was born out of the technical arm. 
Currently, ICT Centre is located in the same building with the School of Computing and Informatics.
                                                  SCI/ICT building 
Since then, the ICT Centre has transitioned with several information technology historical developments to the current technologies. These developments have evolved from old data center models to the latest model architecture, high speed network infrastructure, increased information systems development, wireless technology and online application platforms.
Some of the development projects include;
First Generation Computers
The period of first generation was from 1946-1959.
The computers of first generation used vacuum tubes as the basic components for memory and circuitry for CPU (Central Processing Unit). They were very expensive and only large organizations could afford them.
In this generation, mainly batch processing operating system was used. Punch cards, paper tape, and magnetic tape was used as input and output devices. The computers in this generation used machine code as the programming language.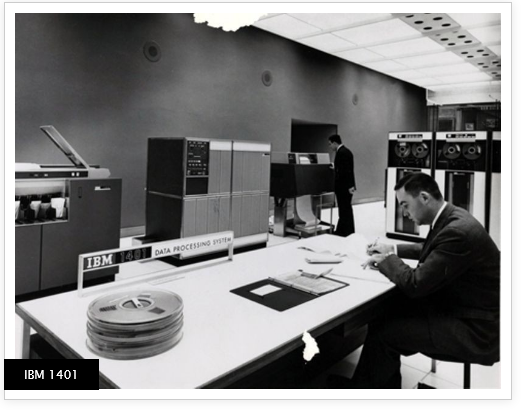 Photo courtesy:  First Generation Computers
Second Generation Computers
The period of second generation was from 1959-1965.
 In this generation, transistors were used. These were cheaper, consumed less power, were more compact in size, more reliable and faster than the first-generation machines made of vacuum tubes.
In this generation, magnetic cores were used as the primary memory and magnetic tape and magnetic disks as secondary storage devices.
In this generation, assembly language and high-level programming languages like FORTRAN, COBOL were used. The computers used batch processing and multi programming operating system. Students at the University used this programming languages to do the computing assignments
Photo courtesy: Second Generation Computing Power
Third Generation Computers
The computers of third generation used Integrated Circuits (ICs) in place of transistors. A single IC has many transistors, resistors, and capacitors along with the associated circuitry. This development made computers smaller in size, reliable, and efficient.
In this generation remote processing, time-sharing, multi-programming operating system were used. High-level languages (FORTRAN-II TO IV,
68 etc.) were used during this generation
COBOL, PASCAL PL/1, BASIC, ALGOL-.
Photo courtesy: IBM 360 Model at SCI Chiromo
Fourth Generation Computers
The period of fourth generation was from 1971-1980.
Computers of fourth generation used Very Large Scale Integrated (VLSI) circuits. VLSI circuits having about 5000 transistors and other circuit elements with their associated circuits on a single chip made it possible to have microcomputers of fourth generation.
Fourth generation computers became more powerful, compact, reliable, and affordable. As a result, it gave rise to Personal Computer (PC) revolution.
In this generation, time sharing, real time networks, distributed operating system were used. All the high-level languages like C, C++, DBASE etc., were used in this generation.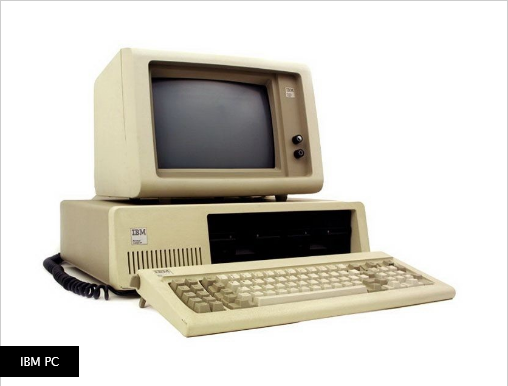 Photo courtesy: IBM Desktop Computer
Fifth Generation Computers
The period of fifth generation is 1980-to date.
 In the fifth generation, Very Large Scale Integrated (VLSI) technology became Ultra Large Scale Integration (ULSI) technology. This resulted in the production of microprocessor chips having ten million electronic components. 
This generation is based on parallel processing hardware and Artificial Intelligence (AI) software. AI is an emerging branch in computer science, which interprets the means and method of making computers think like human beings. All the high-level languages like C and C++, Java, .Net etc., are used in this generation.
Many departments of the University have used many of these type of computers which include Laptops, Desktop Computers, Notebooks, Tablets and other hand held equipment.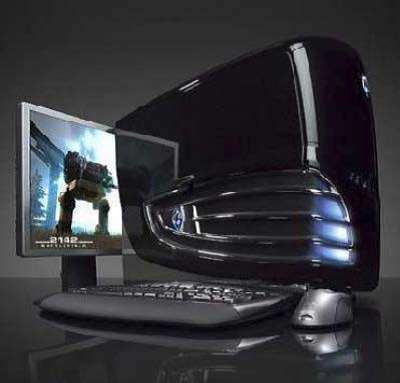 Photo courtesy: desktop computer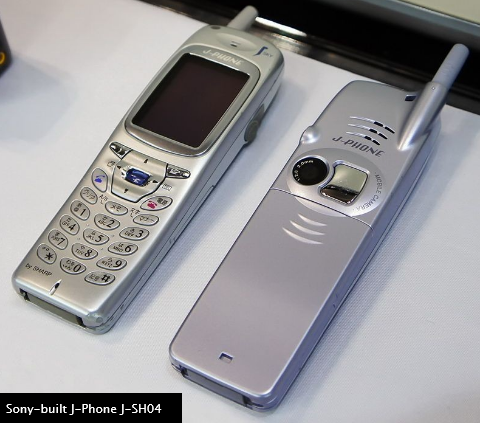 NETWORK DEVELOPMENTS
Over the years, the university has embarked on network infrastructure developments covering all Colleges. These developments have involved creation of a network backbone, end user Local Area Networks (LAN) and wireless connections.
Largely these developments have taken place in a phased approach.
Phase 1: Involved developments and connection of Network back bone connecting Chiromo Data Centre and Main Campus. This project was funded by the World Bank between 1997 -1999.
Phase 2:  Involved creation several LANs in Campuses and extension of network back bone. These developments targeted, College of Engineering, Main Campus and Chiromo Campus.
Phase 3: Involved extension and development of Campus LANs and backbone to, College of Health Sciences, School of Business, College of Education and External Studies and School of Law.
Phase 4: Involved extension and development of Campus LANs to Kenya Science Campus, College of Health Sciences and College of Agriculture and Veterinary Sciences.
Phase 5: Involved extension and establishment of Campus backbone to satellite campuses and extra mural centers like Mombasa and Kisumu Campuses.
Phase 6: Involved installation of a Campus wireless network in all University of Nairobi campuses and extensions to buildings.
Photo courtesy: A pictorial of some of the ICT infrastructure facilities installed over the time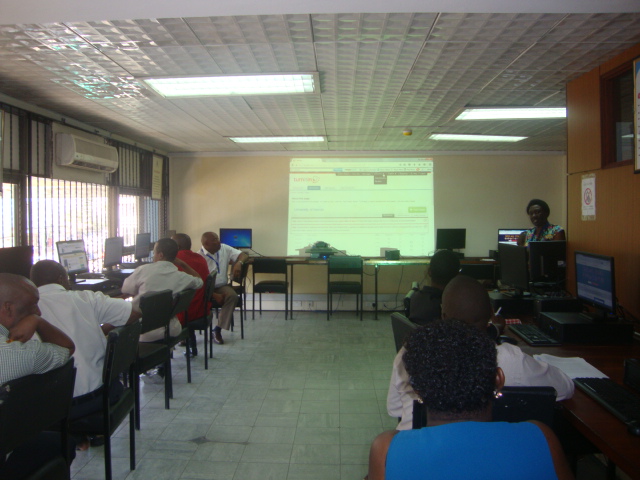 Postgraduate Computer Lab
Students have unlimited access to ICT services: In the picture is the undergraduate Computer Lab at Uni Plaza
The Principal CHSS, Prof. Enos Njeru samples the ICT services in the undergraduate computer lab after he officially commissioned it.
The facilities and developments have made it possible for our students to horn their skills and increase their knowledge in course of their academic journey. 
A notable facility fitted with the latest ICT systems for moot court training including live video streaming and recording through the existing ICT/WIFI networks with a storage infrastructure which shall be used to record proceedings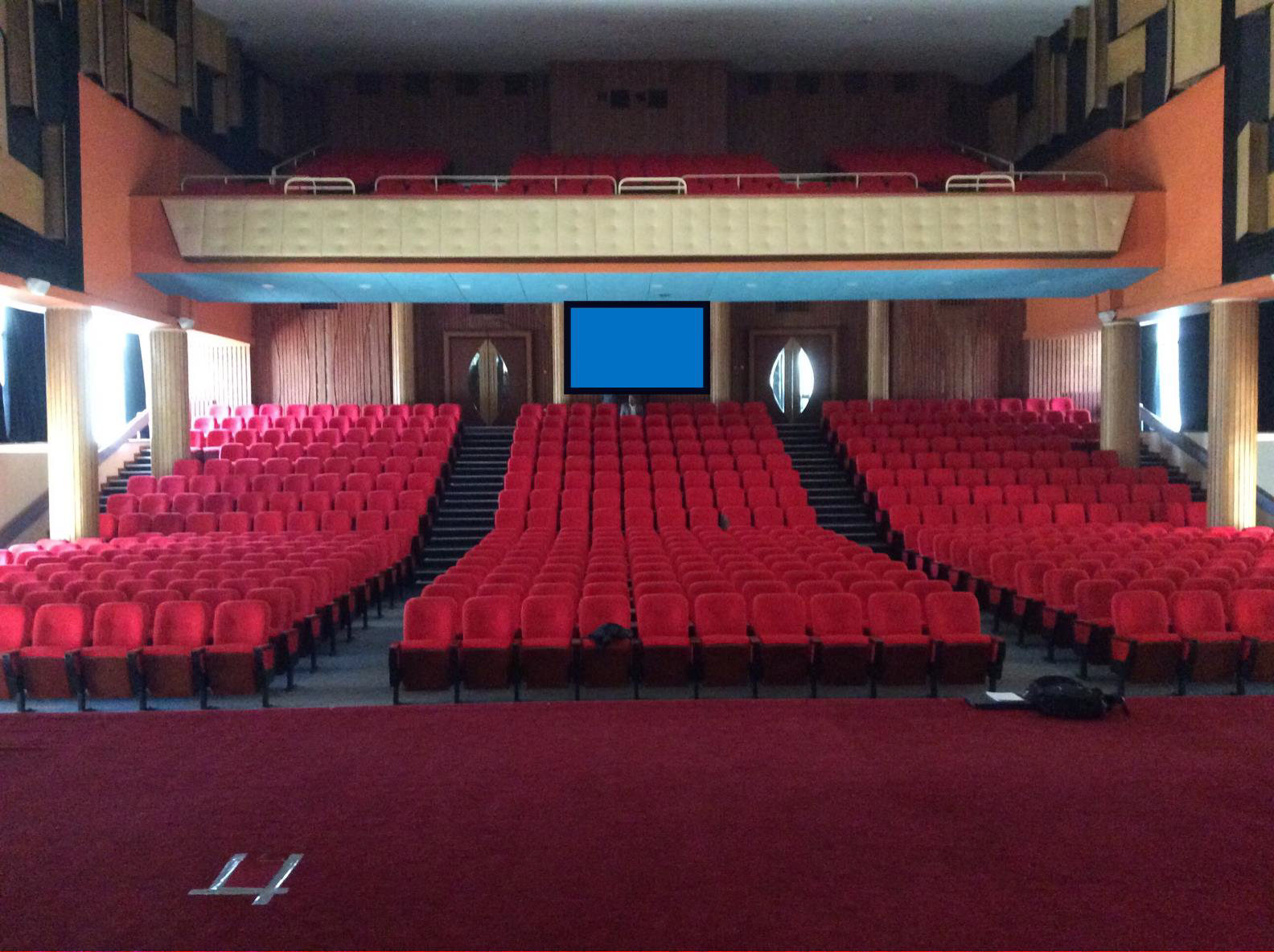 Photo:  One of the Lecture halls in Main Campus fitted with projection screen for teachning purposes
DATA CENTRE DEVELOPMENTS
The University of Nairobi Data Center has grown tremendously from the 1990s to the current modern Educational Data Center.
The Data Center is home to the entire university ICT services and Internet connections. Some of the technological developments are shown in the photos below;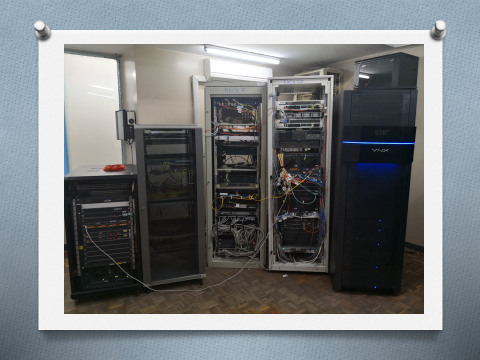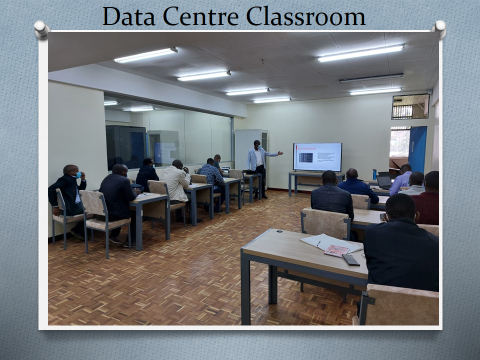 Management Information Systems Development
Management Information Systems
The University relies heavily on Information Systems to carry out its administrative, teaching, research and learning functions.
Majority of the systems used in the University of Nairobi are developed in-house including the University System of Websites and the e-learning portal.
Some of the Management Information Systems that support the university processes are shown in below:
  Process 

Automated Activity

               Description

Curriculum Development and Review Sub-Process

Survey Automation Tool using Survey Monkey

Survey Monkey is survey tool that enable faculties to collect feedback from students and stallholders, analyze it and use in informing curriculum change

Student Admission

Online Student Application

Application Shortlisting

Applicant Notification

Students Admission

The Online Application System allow self-sponsored students to apply for a course of their choice, pay the requisite application fees, forward all required documents such CVs, Degree Certificate and referee references without having to physically set foot in the university of Nairobi

The system also allows the student to notified about the outcome of the admission process online

Programme Delivery

Course Scheduling

Course Registration

E-Learning Application

Course Registration and Scheduling allow students to register and confirm the courses they wish to pursue every semester. This gives the faculty the functionalities for controlling class size and access to class and exam registers

Examinations

Exam Registration

Exam Results Processing

Through Course Registration SMIS allows faculties and students the means to monitor and register to courses they qualify to attend based on the level of study and the prerequisite courses. The module also allows the processing of course results, approval and informing of the students

Student Graduation

GraduationBooklet Generation

Graduate list processing

This module allows faculties to process graduation list based on the degree programme rules and regulations. It also enables student to apply for transcript and request their degree certificate and be alerted when the documents are ready for issue.

Student Clearance

This SMIS module allow student who wishes to exit from the University of Nairobi to clear with the University online.

Financial Services

Budgetary

Receivables

Payables

General Ledger

Inventory Management

Assets Management

The Financial Management System Allows the University to manages account payables, receivables, asset registers and ledgers.

The system is synchronized ith other management information system used in revenues collection or payments

Human Resources

Personnel Management

Payroll Management

Leave Management

Staff Movement Advice

Staff Performance Appraisal

The Human Resource Management Information System (HRMIS) keeps updated personnel records, process payroll, manages and process staff leave and allows for the members of staff to be appraised annually through the staff performance appraisal module

Staff Welfare

Staff Education Support Fund Management

The HRMIS module is used to process the application and processing of the education fees funds of members of staff beneficiaries

Physical Facilities and Infrastructure

Asset Register in FMIS

Estate Staff Housing Management

The University staff houses are managed using the Estate Staff Housing management (ETMIS) while the Financial Management System is used to manage the University assets register

Transport

Transport and Fleet Management

The University of the integrated Transport Management system and the fleet management system to manage its pool of vehicles

Security and Safety

- Staff and Student ID Issuance

- Student Biometric Registration and Identification

- Car sticker issuance

Issuance of Student, staff identification cards, and parking cars stickers is management through these automated systems

Quality Control

Quality Compliance Management System

The University of Nairobi ISO 9001:2015 certified. The University uses a Q-pulse Quality Management system to manage compliance to this standard and related regulations and standards

Accommodation and Catering

Point of Sale

The Student Welfare Authority uses a cash point of sale system to monitor and manage the sale of food in the kitchens

Counseling

Counselling Management Module in UHMIS

The University Health Management System(UHMIS) manages the counselling services of both student and staff

Student Health Services

Patient Queuing

Patient Records

Patient Vital records Management

Patient Treatment

Drug issuance and dispensing

UHMIS manages the University Health Services process from drug receipt and issuance, patient queuing for the various services, recording and keeping of vitals, patient treatment, drug issuance and referrals

General Research Management

Research Grant Management

Staff Profile

E-repository

The Research grant Management Information System (RGMIS) manages the information to call for grant proposal, processing and approval of proposals and grant funds management

Graduate Research Management

Graduate Application and Admission

Graduate Tracking

Course Registration

Examination Records Processing and Management

Graduation Processing

The graduate application has been fully automated. Applicants applies and forward all required academic testimonials online, the faculty consider the application, shortlist and forward approved list to Graduate School for approval and notification of the applicant.

Ones admitted the students is enrolled into the graduate tracking system which manages examination registration, examination and graduation processing.

Undergraduate Research Management

E-repository

Faculty/Departmental Websites

The University E-repository, Faculty/school and department websites act as repositories for the published work by faculty and students

Library and Information System

The Library uses and VUBISMART Library management system to manage the classification and cataloguing of books.

The E-library constitutes a significant portion of online subscription to e-books, e-journals and other publications. The E-library is available 24/7 within the University LAN and through VPN for students who wishes to access it outside the UoN LAN

Scholarly Educational Book Publishing

University Press Website

The University of Nairobi Press has a fully functional website with an online catalogues of books and publications published by the press

Protection and Commercialization of Intellectual Property

IP Website

The University Intellectual Property website disseminate information on intellectual property including patents and copy rights granted to the University

Extension and Outreach

University System of Websites

The University system of websites consists of a corporate website and a website for each college, School, faculty, Institute, Centre and department. In addition, all major research projects also have websites. These website are used to inform, educate and disseminate information to stallholders and the general public

Alumni

Online Registration

Online Subscription Payment

Online Voting

The University of Nairobi Alumni Management System is used to register and correct subscription fees from member. The system also support online voting by members

Procurement Process

Budgeting

Procurement Plan

Requisition Management

Sourcing and Supplier Management

Contract Awarding and Contract Management

Receipt, Inspection and Acceptance Of Goods Or Services

Invoicing

Inventory Management

Payment

The Entire University Procurement process from Budgetary to the payment of procured goods has been automated.

The Suppliers portal allows supplier to quote and  bid for goods and services that are sourced by the University. It also allows the supplier to be notified awards and outcome of the procurement process
The E-procurement system allows users to track

their requisition approval right through he sourcing, evaluation, award, delivery, inspection to eventual payment.

By using the e–procurement the University ensure strict adherence to set internal controls and to rules and regulations governing procurement

Information and Communication Technology Services Process

System Development

Helpdesk Management

Communication via email, Intranet

ICT Centre users a host of system to monitor, log and track users' request. These system ensures that all CT related issues are resolve amicably