The University of Nairobi and HUAWEI had a brief signing ceremony of the new Collaborative Agreement on 29th July 2022.
The University of Nairobi was appointed as an Academy Support Center (ASC) for promotion and providing support to the Huawei ICT Academy within Kenya and hence will work together with Huawei to develop and serve Huawei ICT academies in the defined territory. University of Nairobi hence became certified and authorized to support Huawei ICT Academies on boarding process and daily operations by providing Huawei authorized courses and tools as well as other Huawei resources.
The University of Nairobi appreciates HUAWEI's commitment in forming strong collaborations and through Huawei ICT Academy Program to help students learn ICT knowledge and skills through authorized courses and other related educational services.
The University of Nairobi will have the following roles among many other:
Help recruit new Huawei ICT Academies.

Deliver Trainings of Trainers to Huawei ICT academies.

Continuously support and monitor the progress of Huawei courses provided to students by supported Academies.

Provide support for Academies to apply Huawei Certification Exam Vouchers.

Serves as the primary focal point for the Academies' daily support. Assist and guide the academies to improve quality.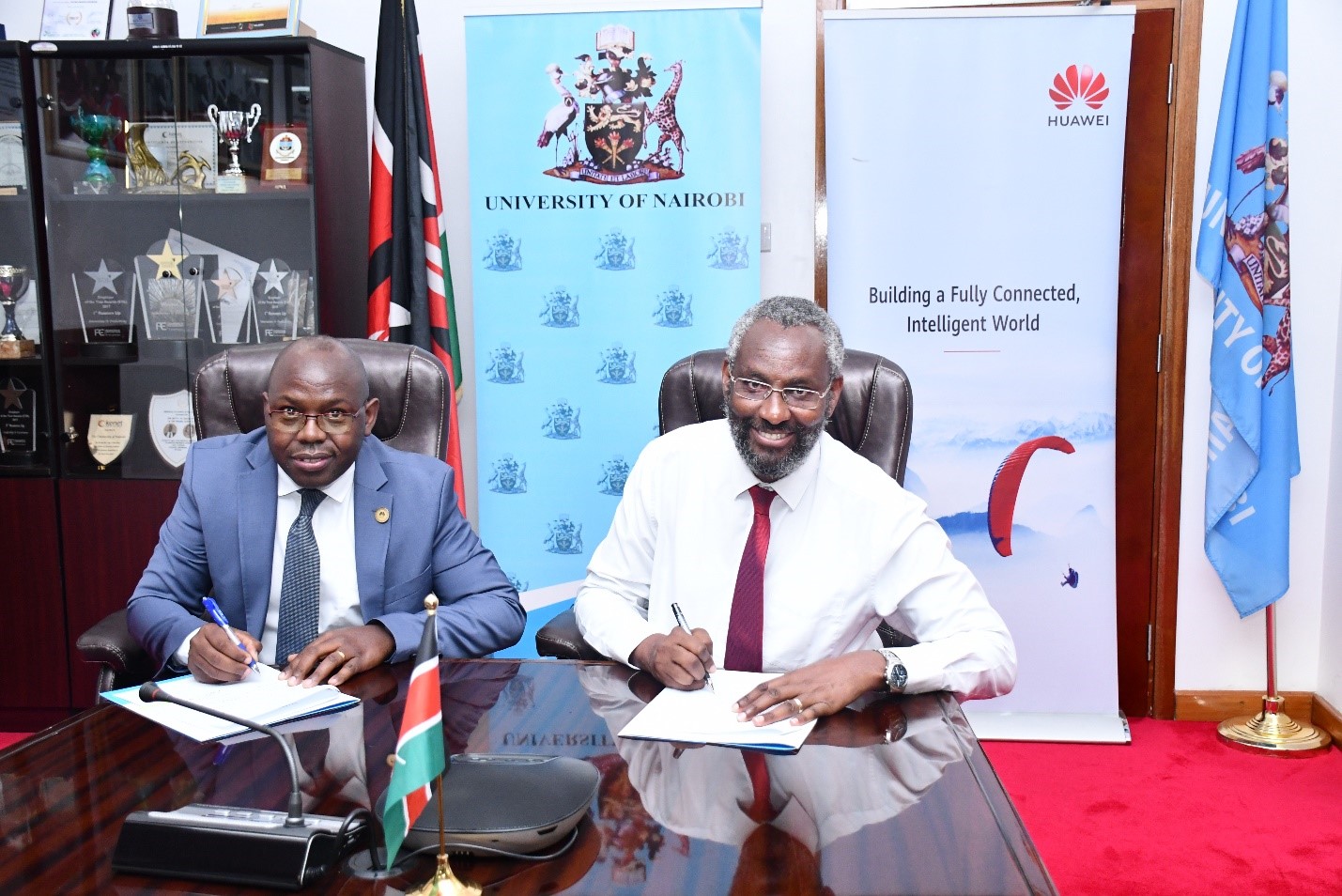 Click here and view more photos of the event