The university  ICT data center  has undergone a major upgrade . The upgrade took place  over the weekend of October 3rd - 4th  2020 .The ICT engineers also got the opportunity  to carry out routine maintenance services to all the servers.This is  a step forward in achieving one of the vice chancellor's number one reform agenda i.e data driven management reforms.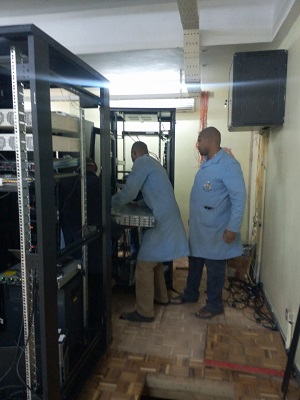 The data centre upgrade  comes in handy when the world has greatly shifted to technology in almost all fields including research, learning and teaching. The use of technology has been accelerated by the covid 19 pandemic.
The University of Nairobi's  ICT centre led by the director, Mr Paul Ndungu Kariuki is highly committed to support the university to achieve its vision i.e a world-class university committed to scholarly excellence.